Sunshine Café
The Sunshine Café is closed for the season. It will reopen Spring, 2018 under new management.
Located on the lower level of the Community Center near the tennis courts, the Sunshine Café is open all summer long. An outdoor covered area, an open upstairs deck, and inside seating offer comfortable options. Dining favorites and daily specials are featured. All major credit cards as well as cash are accepted.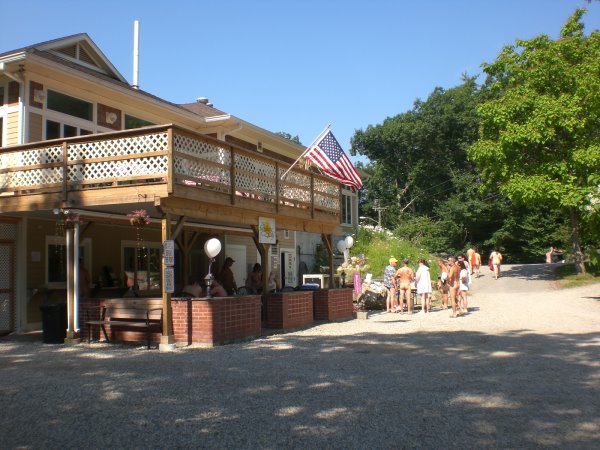 Hours:
 Friday 4 - 8
 Saturday 8 - 8
 Sunday 8 - 3

Labor Day Weekend:
 Friday 4 - 8
 Saturday & Sunday 8 - 8
 Monday 8 - 3
Snacks and sandwiches may be available in Solair's office when the Café is not open for business.
Note: Operating hours are subject to change. The Café may be closed 2 - 4 Saturday afternoons to allow time for dinner preparation and restocking.