On your first visit to Solair, you will need a few things to make yourself comfortable, and you will need to leave a few things home.  Positive identification is required for all adults entering camp.  We conduct a SORI (Sexual Offender Record Information) check and CORI (Criminal Offender Background Information) check on every first time visitor.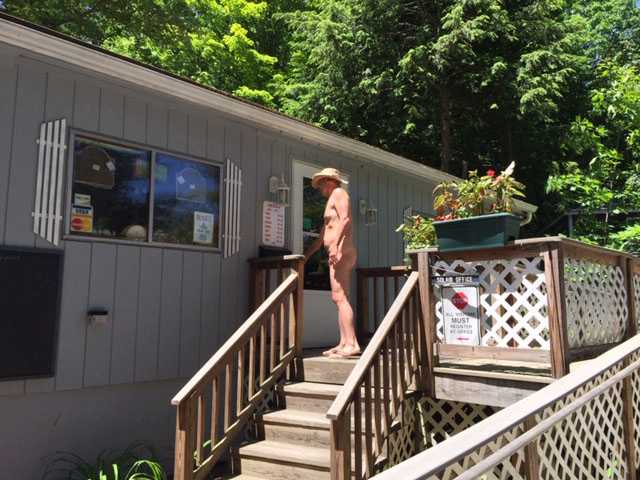 First-time visitors need to arrive between 10 AM - 2 PM.  We recommend that first time visitors consider coming on a weekend to take advantage of the scheduled activities and social atmosphere. During the summer months, first time visitors may be allowed to visit during the week, so please call ahead to confirm.
After checking in at the office just inside the front gate you will be met by one of our friendly "yellow hat" tour guides from the Membership Committee.  Your tour guide will answer any further questions you have, then give your a tour of the camp facilities via golf cart.  After your tour you can settle into your accommodations if you're staying more than a day, and relax or explore on your own. You will see other "yellow hats" all around camp - always feel free to approach any of them if you have any questions or issues. By the end of your first day here you will probably be well on your way to making new friends!
Things to bring:
Driver's license - All visitors will need to present their driver's license at the office, for identification. A photo ID is required.
Towels - Bring towels to sit on, and towels to dry yourself from showers or the pool.
Beach Chairs - We have limited chairs available on the beach and around the pool
Money - We accept charge cards for grounds fees, but if you would like something from the cafe, you will need some cash.
Proper footwear - Bare feet are fine on the beach, but you will want sandals for the rest of the area and sneakers for hiking and light sports (non-marking soles for the pickleball/tennis courts please.)
Sunscreen - sunburn hurts, so please protect yourself and your children with some high SPF sunscreen.
Pets - Pets are OK on a leash although we prefer they be left at home and they CANNOT be in the rental units. Pets are not allowed on the beach or in the pool area.
Things to leave home:
Cameras - Solair has a very restrictive photography policy, which is explained in our grounds rules. Do yourself a favor and leave your camera home.
Pets - Dogs must be kept on a leash, and are not permitted on the beach or in the pool area, so be kind to your pets and arrange to have them cared for at home.